Mon, 21 Apr 2003
Chandler 0.1 release
The Chandler 0.1 release is
out
. This is a developer only release, but still, it's nice to see the OSAF folks making some progress. Now to dig into the guts....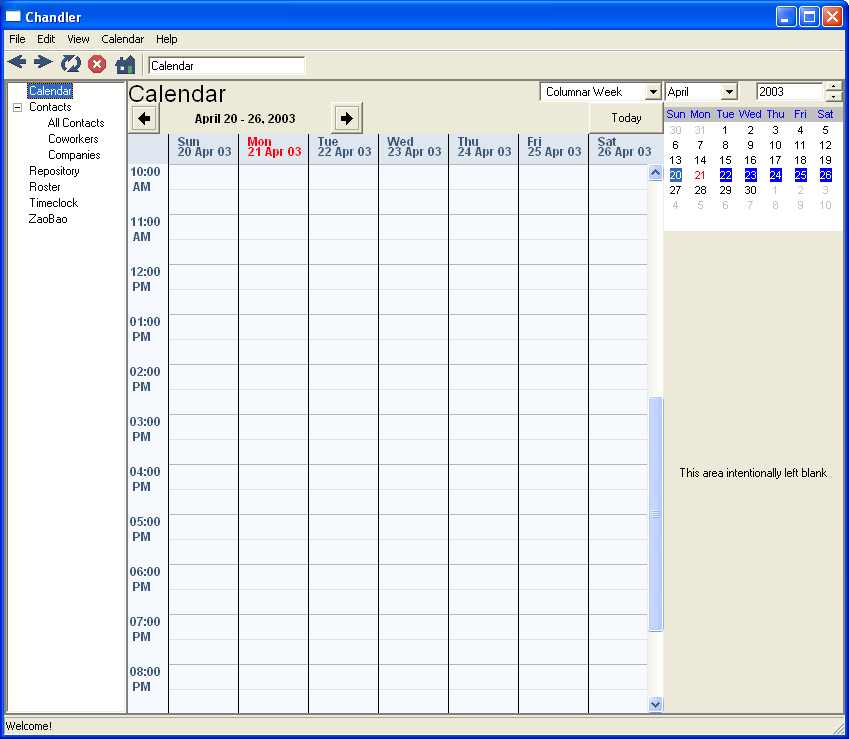 [
16:33
] | [
computers/open_source/osaf/chandler
] |
#
|
TB
|
F
|
G
|
1 Comments
|

Javascript higher order (than Java)
Sjoerd Visscher has an
article
describing how to do higher order programming in Javascript. Everything that is described in the article can be done in Java (after, it's a Turing complete language), but the higher order features of Javascript make the Javascript code much more succint. Seems like there's a lot happening in Javascript nowadays. There's experimental continuation
support
in Rhino and the
E4X
XML support too.
[
13:30
] | [
computers/programming/java
] |
#
|
TB
|
F
|
G
|
0 Comments
|

Eclipse JDT compiler versus javac
This week's
issue
of the Java Specialists Newsletter is about appending strings. This should be old hat to seasoned Java developers. However, there was one interesting part in the middle of the newsletter. Kabutz discovered that the Eclipse Java compiler generates code that is much more efficient than the code generated by
javac
. He wonders if Eclipse is using jikes to compile Java, which is false. Eclipse has its own incremental Java compiler written in Java. I wonder how many other places there are where one compiler beats the other...
[
13:17
] | [
computers/programming/java/eclipse
] |
#
|
TB
|
F
|
G
|
0 Comments
|